5 SaaS Best Bootstrap Templates for 2020
SaaS has been a very successful online business model the past few years and starting this year there are no signs to show otherwise. Platforms that create value to customers are the ones that have the highest chance to make sales and win over subscribers. But providing value is not enough, you also need a website presenting your SaaS business and get them on board as effectively as possible.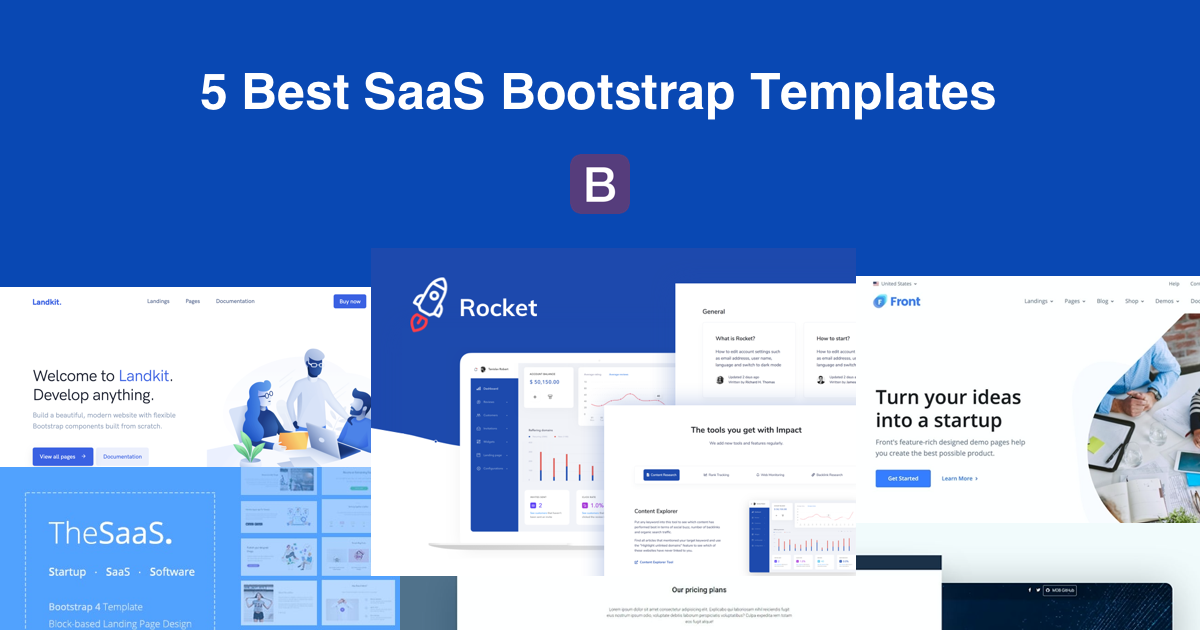 Using website templates can help you save a lot of money and effort when starting an online SaaS business, especially when you are at the beginning of the development. That is why today I searched the internet to find the 5 best SaaS Bootstrap templates available.
The following list will focus on quality and not necessarily on the price of these products. I believe if you want to create a successful SaaS website you also need the best design and usability. I also chose Bootstrap because it is the most popular and widely used CSS Framework in the world, many popular websites use it already.
5. MDBootstrap SaaS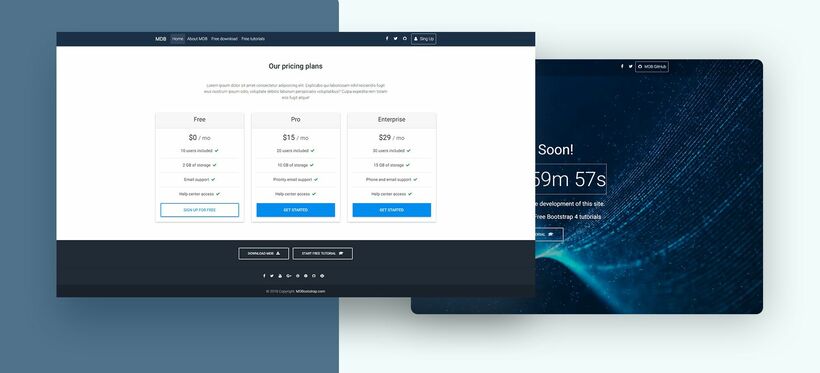 Material design has been around for a few years and it is most definitely a design system that lives up to its expectations. MDBootstrap's template is simple and straightforward and I believe it to be perfect to get your landing page up and running ASAP. I don't think it's a good template to you for the long term but it can do its job for the early days of your SaaS business.
4. Landkit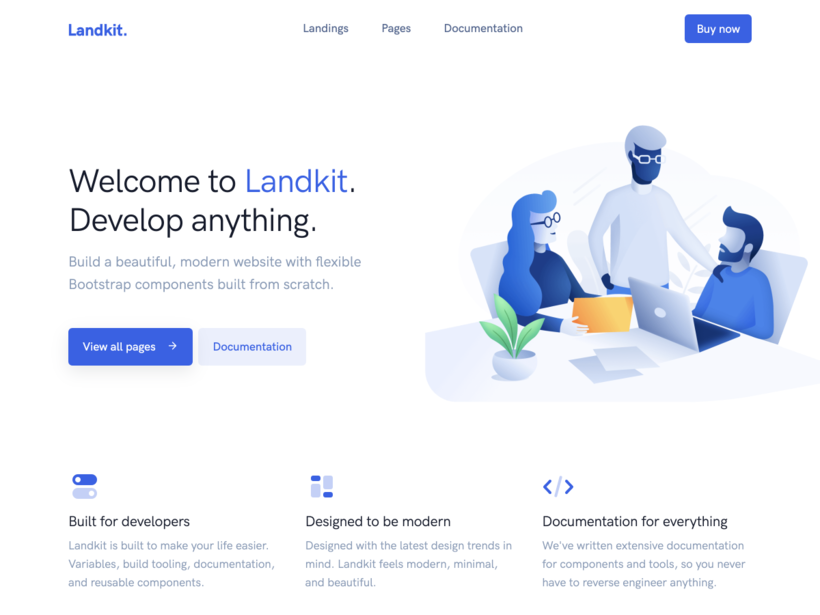 Although it is not specifically created for SaaS websites, it's a very decent and clean template that you can use to present your service. It has most of the sections and pages a basic landing page requires. You also get all the Bootstrap components in a better style so that's a big plus.
3. TheSaaS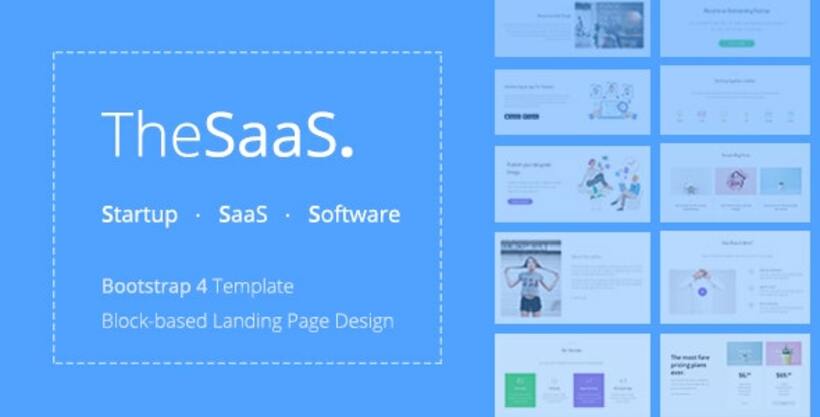 TheSaas is a decent template which stands out with its wide variety of pages and unique landing pages for multiple industries such as marketing, finance and so on. Although the design and feel of the website is a bit older it can still be a very viable option. It also has an integrated UI Kit that you can use to build your own pages.
2. Front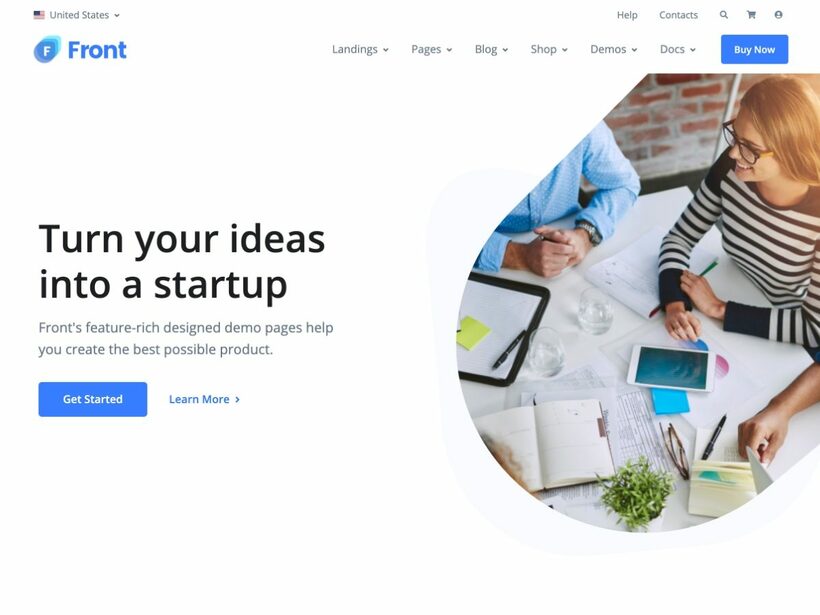 Front has been a bestseller for 2 years on the official Bootstrap store and there is a reason for that. In my opinion it is a very well balanced template with landing pages that can be used for most SaaS categories. It's clean, well structured and can get the point across to your potential customers.
1. Rocket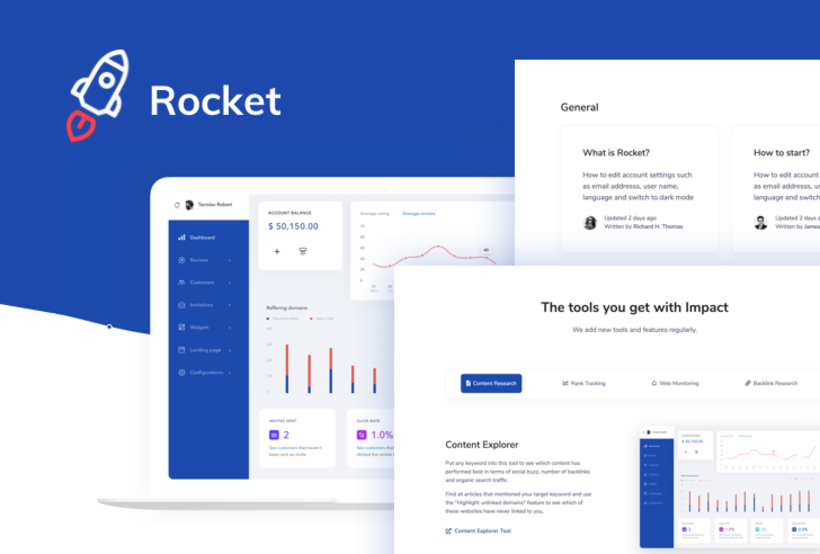 Rocket really stands out in terms of design and the way the product itself is properly put in the spotlight. This template does the best job in showcasing the service the user will actually get and every section and page has been specifically made for SaaS businesses.
It is an overall very well rounded theme with a complete documentation and an integrated Bootstrap UI Kit. The color scheme can also be easily changed using Sass variables and mixins to match your branding.
What kind of SaaS business do you have an which template do you like the most? Share your views in the comment section.